Local Donors Support New Foundation To Improve Bellevue Fire's Readiness
Recent events have prompted many of us to focus more keenly on readiness and safety. That includes Bellevue's fire department, which must be prepared for new challenges, including civil unrest at an urban fire or emergency scenes and wildfires in rugged, wooded locations.
Bellevue Fire is an "all-hazards" department responding to the full range of emergency needs. With calls for service exceeding 23,000 in 2021, the department responds to medical emergencies, motor vehicle collisions, and all types of fires, including those in wooded areas.
In December 2019, these realities motivated Bellevue Fire Chief Jay Hagen to reach out to local fundraising consultant Laura McCloud Mathers about establishing a foundation that could provide additional financial support for his department. While exploring the possibility, the global pandemic hit, and economic uncertainty caused that effort to be put on hold.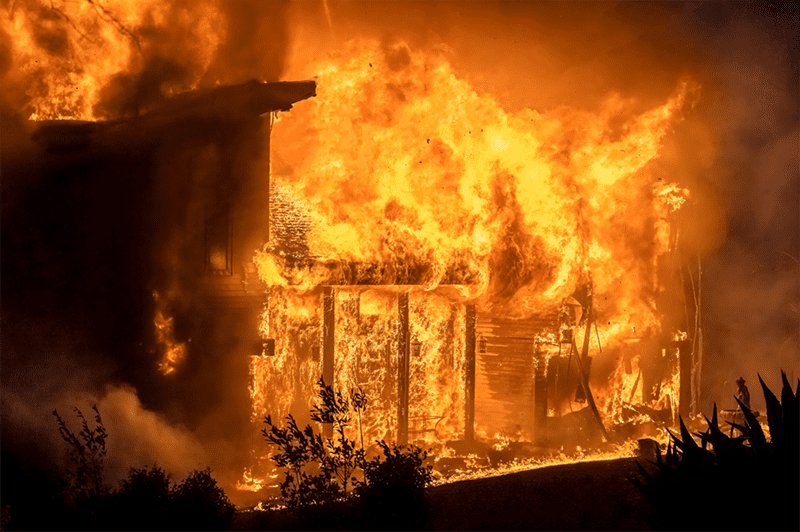 When violent protests in many cities during the summer of 2020 presented a new risk for firefighters, Hagen asked Mathers for help raising money for bulletproof vests and helmets for his firefighters, EMTs, and paramedics. Mathers has held several leadership positions at nonprofit foundations, including, most recently, the Seattle Police Foundation. She activated her network and was able to raise funding for the equipment within a week from local benefactors, including Kemper Freeman, Bruce McCaw, and Jim Sinegal.
As a result of the fundraising effort, which reached $80,000, and such a positive response from the community, Mathers founded the 501(c)3 Bellevue Fire Foundation in November 2020.
While the Bellevue Fire Department is well-funded, there are many areas that could be enhanced to better equip and prepare for emergencies and disasters. One of those areas is wildfire prevention and response.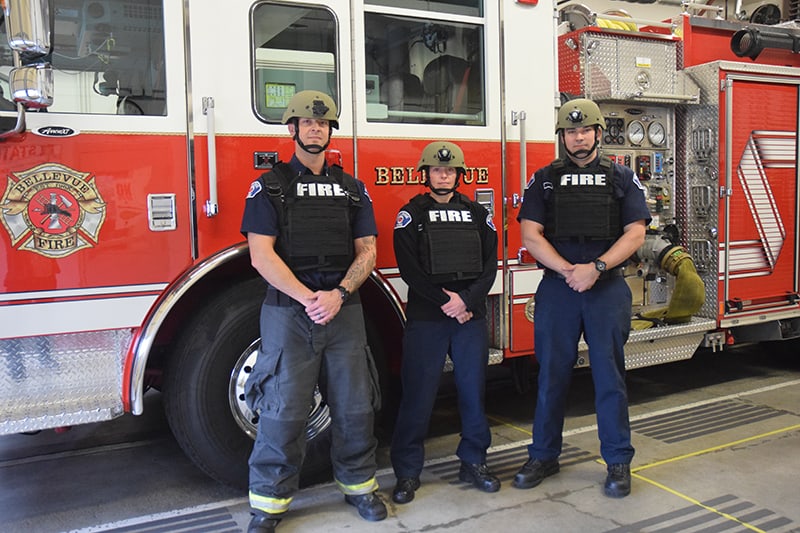 In its first campaign, launched this spring, the Bellevue Fire Foundation is raising funds to purchase a customized, $300,000 brush truck that can help Bellevue Fire with wildfire prevention and response. Lighter and more maneuverable than a traditional fire engine, with an onboard water tank, brush trucks enable firefighters to battle fast-moving fires in wooded areas.
"I'm concerned about the increasing threat of wildfire, especially in what we call the 'wildland-urban interface' – those beautiful parks and trails in and among heavily forested areas," Hagen explained. "The most significant wildfire seasons in our state's history occurred in recent years – and we all experienced the heat dome last summer. Though significant wildfires west of the Cascades have been rare, under these changing conditions, I absolutely know this could happen here."
In 2021, the state Department of Natural Resources reported that 40% of wildfires in two of the last three years occurred west of the Cascades. Remember the 2020 fires just south of us in Sumner and Bonney Lake?
Reducing that risk here is a priority. Clyde Hill, Medina and Newcastle, and the Points communities all have significant tree cover and are considered high-risk, as are Cougar Mountain and Bridle Trails in Bellevue. "This is why I want to acquire a Type-6 (wildland) fire engine and get it deployed as soon as possible," Chief Hagen said.
The Bellevue Fire Foundation received a challenge grant of $150,000 from Amazon, part of the company's $250,000 donation to support the Foundation's mission. "We share a sense of community here in Bellevue and the responsibility to be good neighbors and stewards of our beautiful city," Pearl Leung, Amazon's head of community affairs, said at an April 4th kickoff for the brush truck fund-raising campaign. "When we learned about the need for a brush truck, we knew we had to do our part." The goal is to raise enough funds to have the truck on the ground in time for the summer wildfire season, which is typically August and September.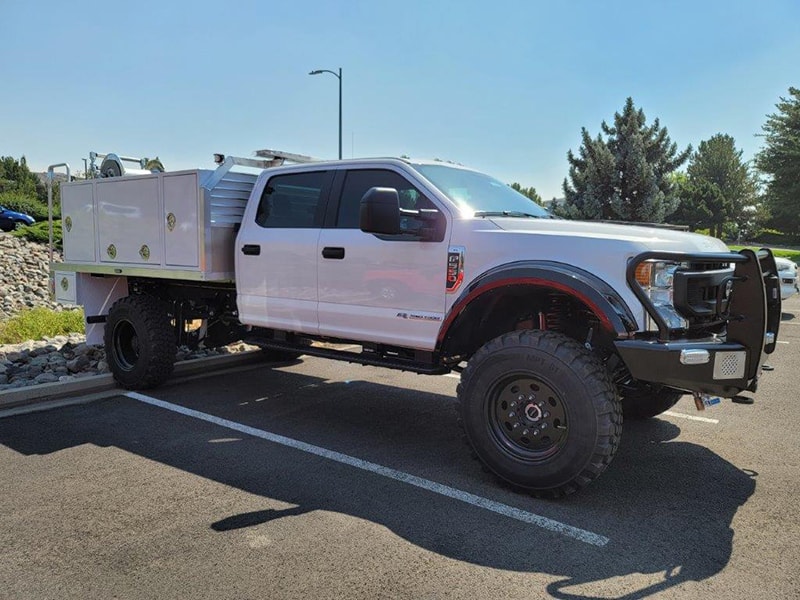 "You know what makes Bellevue so successful – our community partnerships," noted Bellevue Mayor Lynne Robinson at the event. "The Bellevue Fire Foundation is a great example of a partnership that allows our fire department to serve our residents even better than we could before. We put millions of dollars into human services and infrastructure that serve the entire city, and to see these two organizations come together in a collaborative way like this to serve our city even further is so gratifying. Thank you so much for caring about our residents as much as we do."
"We're gratified by the early support of so many community leaders and businesses who play an invaluable role in our mission," Mathers added. "We welcome individual, corporate, and foundation donations to the brush truck campaign and our other initiatives to help ensure the Bellevue Fire Department is a well-equipped, global leader of fire and emergency services ready to address modern-day challenges."
The foundation is hosting "Breakfast with the Chief" on June 14th at the Hyatt Regency Bellevue, so the community can learn more about the Department's strategic plan and how the community can support its firefighters and paramedics.

Learn more about the breakfast, the foundation's work, and how to donate at BellevueFireFoundation.org.